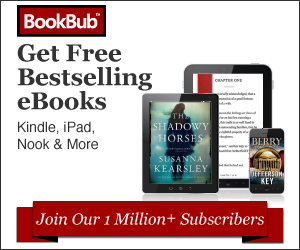 A friend of mine alerted me to BookBub so I signed up. I like free and inexpensive e-books, they are Thrifty. I also enjoy well written and edited books and I really love having a book at my hands when I feel the need to read something.
BookBub's free daily email notifies you about deep discounts on acclaimed and bestselling eBooks. You choose the types you'd like to get notified about — with categories ranging from romance to mysteries to cookbooks — and BookBub sends great deals in those genres to your inbox.
BookBub alerts you to fantastic limited-time offers that are available for Kindle, Nook, iPad, Google Play, and others. A team of experts makes sure that BookBub only features great deals on quality books that you'll love, from both top-tier publishers and critically acclaimed independent authors.
BookBub's goal is to delight you every day with the best deals on great eBooks. All deals meet the following criteria:
Signing up takes less than 30 seconds, and BookBub will never rent or sell your email address to anyone.
Start finding great deals on eBooks now!
Disclaimer: This post may or may not contain affiliate links.
SUBSCRIBE and never miss a thing!
Disclaimer and Official Rules for Sweepstakes