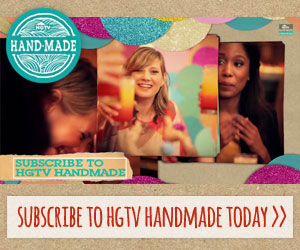 Looking for MORE crafting ideas?  Subscribe now for exciting new content from HGTV Handmade!
Must be logged in to Google or YouTube, (I was already signed in) otherwise it will prompt sign in if you're not already.
Videos I saw were:
Disclaimer: This post may or may not contain affiliate links.
SUBSCRIBE and never miss a thing!
Disclaimer and Official Rules for Sweepstakes