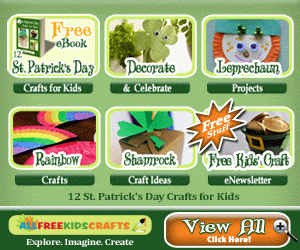 Get into your Irish-spirit with these awesome FREE St. Patrick's Day Crafts.
Fill your house with gold and rainbows and the luck of the Irish with these awesome projects for you and your kids. You will find everything you need to decorate and celebrate St. Patrick's Day in style. This is a super fun holiday that delights kids of all ages; there's something supremely magical about this one day of the year.
Enjoy fun time with your kids by creating some amazing crafts such as:
and there is much, much more!
This eBook is jam-packed with projects that will make you wish that St. Patrick's Day came more than once a year.
US ONLY
Disclaimer: This post may or may not contain affiliate links.
SUBSCRIBE and never miss a thing!