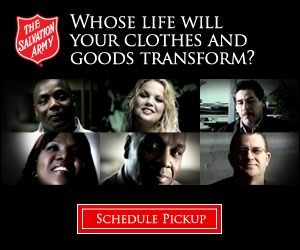 With the official date of the start of Fall around the corner it is a good time to sort through the unused, unwanted and to just declutter.
Get a head start for the Thanksgiving cleaning and the new stuff of Christmas.
Then there is the haul away of these unwanted items.
The Salvation Army will pick it up for you and loads of items are tax deductible too.
Check to find a drop off location or schedule a Salvation Army pick up