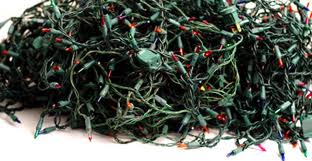 Ever wonder what to do with those Christmas Lights that don't work? Don't throw them away! What about your Pre-Lit Christmas tree with a couple branches that the lights wont work on? Don't hang more lights, or even throw away the entire tree!
Fix the broken Christmas Light wires with a simple CLICK!
Do what I did – Get the Light Keeper Pro – It really works – See the video instructional I made:
If you can't see the embedded video, watch it on our YouTube Channel
This was in no way a paid review. In fact I have never talked with any one from their company! I just really love being able to fix my old Christmas lights!
Like other Amazon deals, the prices can change with out notice! So hurry on over and don't wait – the price might change!
Disclaimer: This post may or may not contain affiliate links.
SUBSCRIBE and never miss a thing!